CP Plus
Rapid Measurement, Infrared Probe, Big Screen Backlight, 32 set of memory, Non Contact, Temperature Alarm, Unit Conversion, Automatic Closing Screen. TECHNICAL SPECIFICATIONS Model YS-ET05 Measuring Distance Min 50mm Automatic shutdown 15 seconds Measurement Accuracy ±0.2°C (16°C ~ 35°C); ±0.3°C (10°C ~ 16°C and..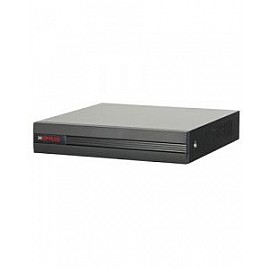 Operating SystemEmbedded LINUXVideo Resolution1080N, 720P, 960H, D1, HD1, BCIF, CIF, QCIFIP Camera Input8+2, each channel up to 6MPTwo-way TalkReuse audio in/out, RCAUser InterfaceGUIPlaybackPlay, Pause, Stop, Rewind, Fast play, Slow play, Next file, Previous file,Next camera, Previous camera, Full screen, Repeat, Shuffle, Backup, selection, Digita..
Image Sensor1/2.7" CMOS sensorMin. Illumination0.01 LuxMax Frame Rate15fpsScreen Resolution1920 x 1080Image CompressionH.264 High ProfileLens3.6mm lensAngle of View80°Pan RangeHorizontal: 355° & Vertical: 85°IRIR LEDs up to 15 metersBodyTypePT CameraEthernet Standard1 RJ45 PortWirelessWi-Fi (IEEE 802.11b/g/n)Wireless SecurityWEP & WPA,..
Showing 1 to 5 of 5 (1 Pages)