Antivirus & Security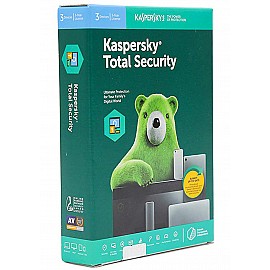 Ultimate Security for your DevicesKaspersky Total Security delivers our ultimate levels of security - protecting your privacy, money, Identity, photos and family against online threats and more. Whether you're using your PC, Mac, Android smartphone or tablet, our award-winning technologies provide rigorous, real-time defenses against the latest malware and today's threats.With just one license to buy, you can protect your privacy, money & children on PC, Mac & Android.Protects your 'digi..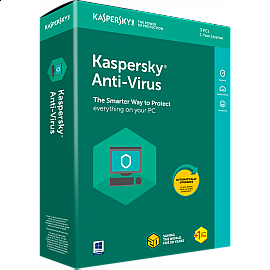 Kaspersky Anti-Virus delivers essential and much needed protection and security against all types and any type of malware. As the backbone and support of your PC's defenses, it safeguards and protects you from the latest viruses, malware, spyware, worms, ransomware and more. It is the easy-to-use, user friendly security solution that won't slow down your system. Protects against viruses, worms, spyware Trojans and more Delivers world-class international security and protection - without slowing ..
Showing 1 to 2 of 2 (1 Pages)