Presentation Devices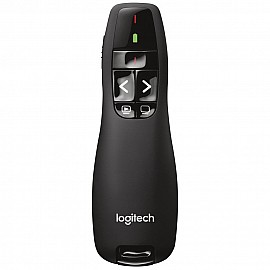 The Logitech Wireless presenter R400 is an effective accessory that enhances your presentations. It comes with a red laser pointer that enables you to attract attention to the specific area and has a powerful battery. CONFIDENCE BOOST Intuitive controls and red laser pointer make presentations a snap, even in the darkest auditoriums. MOVE FR..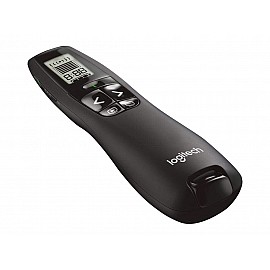 MAKE YOUR POINT Brilliant green laser pointer helps you get their attention—and keep it. YOU'RE IN CONTROL Navigate through your presentation with confidence with the intuitive slideshow controls.WORK THE CROWD The 100-foot (30-meter) range helps you make ordinary presentations extraordinary. BRILLIANT GREEN LASER POINTER Powerful and e..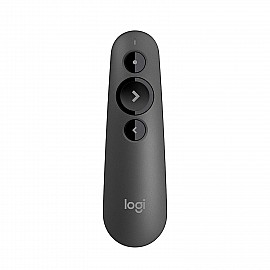 PRESENT EFFORTLESSLY Deliver impactful presentations with the R500 Laser Presentation Remote. Move freely and navigate slides from up to 20 meters away – and point out precise areas of focus with the red laser pointer. The R500 is optimized to work with Windows®, macOS and leading presentation software. SIMPLY PRESENT The R500 is a simple, rel..
Showing 1 to 3 of 3 (1 Pages)