Corded Combo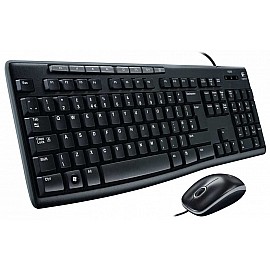 Logitech Media Combo MK200 General Specifications Brand Logitech Color Black Features 1. Instant media and Internet access; The things you do most are right at your fingertips with one-touch controls for instant access to play/pause, volume, mute, and the Internet. 2. Comfortable, Easy to read keys; The bold, bright white characters make the keys easier to readperfect for those with..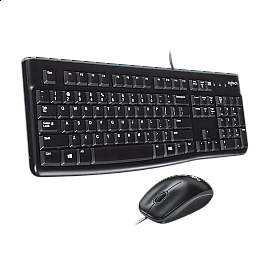 Logitech MK120 Desktop Keyboard and Mouse ComboFEEL-GOOD TYPINGYour hands will enjoy the low-profile, whisper-quiet keys and standard layout with full-size F-keys and number pad.RUGGED GOOD LOOKSThe slim keyboard isn't just sleek—it's tough with a spill-resistant design,* sturdy tilt legs and durable keys.SMOOTH RIDEYou'll be moving along smoothly with a precise, high-definition optical mouse to help you get around.COMFORTABLE, QUIET TYPINGYou'll enjoy a comfortable and quiet typing experience t..
Unavailable
Logitech Classic Desktop MK100 General Specifications Brand Logitech Color Black Features 1.Compact design,full size keys 2.Thin profile 3.Full-size optical mouse 4.Spill-resistant design Interface PS/2 Port Model MK100 OS Supported Windows® 98, Windows® 2000, Win..
Showing 1 to 3 of 3 (1 Pages)